Of networks, hierarchies and conspiracies, or how a historic neoconservative bestseller is made
Keywords:
social networks, conspiratorial theories, hierarchies, neoconservative historiography
Abstract
This critical essay is an extensive commentary-analysis of the work of historian Niall Ferguson entitled The Square and the Tower. Networks and Power from the Freemasons to Facebook translated and published in Spanish in 2018. The book is located, according to its author, on an intermediate  path between dominant historiography, which has tended to underestimate the importance of networks, and conspiracy theorists, who usually exaggerate it. Its central purpose is to highlight the relevance that social networks have had and have in historical events and processes. The analysis carried out here is intended to unravel how this work is a good example, from the United States neoconservative field, of making a historic bestseller at the service of that ideology.
Downloads
Download data is not yet available.
References
Anthony, Andrew. «The Square and the Tower by Niall Ferguson review». The Guardian. https://www.theguardian.com/books/2017/sep/24/niall-ferguson-square-and-tower-networks-hierarchies-review
Arquilla, John. «It takes a Network», Los Angeles Time, 25 de agosto de 2002.
Carr, Nicholas. Superficiales ¿Qué está haciendo Internet con nuestras mentes? Madrid: Taurus, 2011.
Christakis, Nicholas A. y Fowler, James A. Connected: The Surprising Power of Our Social Networks and How They Shape Our Lives. New York: Little Down, 2009.
Ramo, Joshua Cooper. The Seventh Sense. Power, Fortune and Survival in the Age of Netwoks. New York: Little Brown, 2016.
Ferguson, Niall. La plaza y la torre. El papel oculto de las redes en la historia: de los masones a Facebook. Barcelona: Random House, 2018.
Naim, Moises. «Are scholars looking for history in all the wrong places?». The Washington Post. https://www.washingtonpost.com/outlook/are-scholars-looking-for-history-in-all-the-wrong-places/2018/03/09/2a65208a-1738-11e8-8b08-027a6ccb38eb_story.html
Postman, Neil. Divertirse hasta morir. El discurso público en la era del "show business". Barcelona: La Tempestad, 2012, 3ª edición.
Raymond, Eric S. The Catedral and the Bazaar: Musings on Linux and Open Source by an Accidental Revolutionary. Pekin y Cambridge: O'Reilly Media, 1999.
Roszak, Theodore. El culto a la información. El folclore de los ordenadores y el verdadero arte de pensar. Barcelona: Crítica, 1988.
Zito, Salena. «Taking Trump seriously, not literally». The Atlantic, 23 de septiembre de 2016.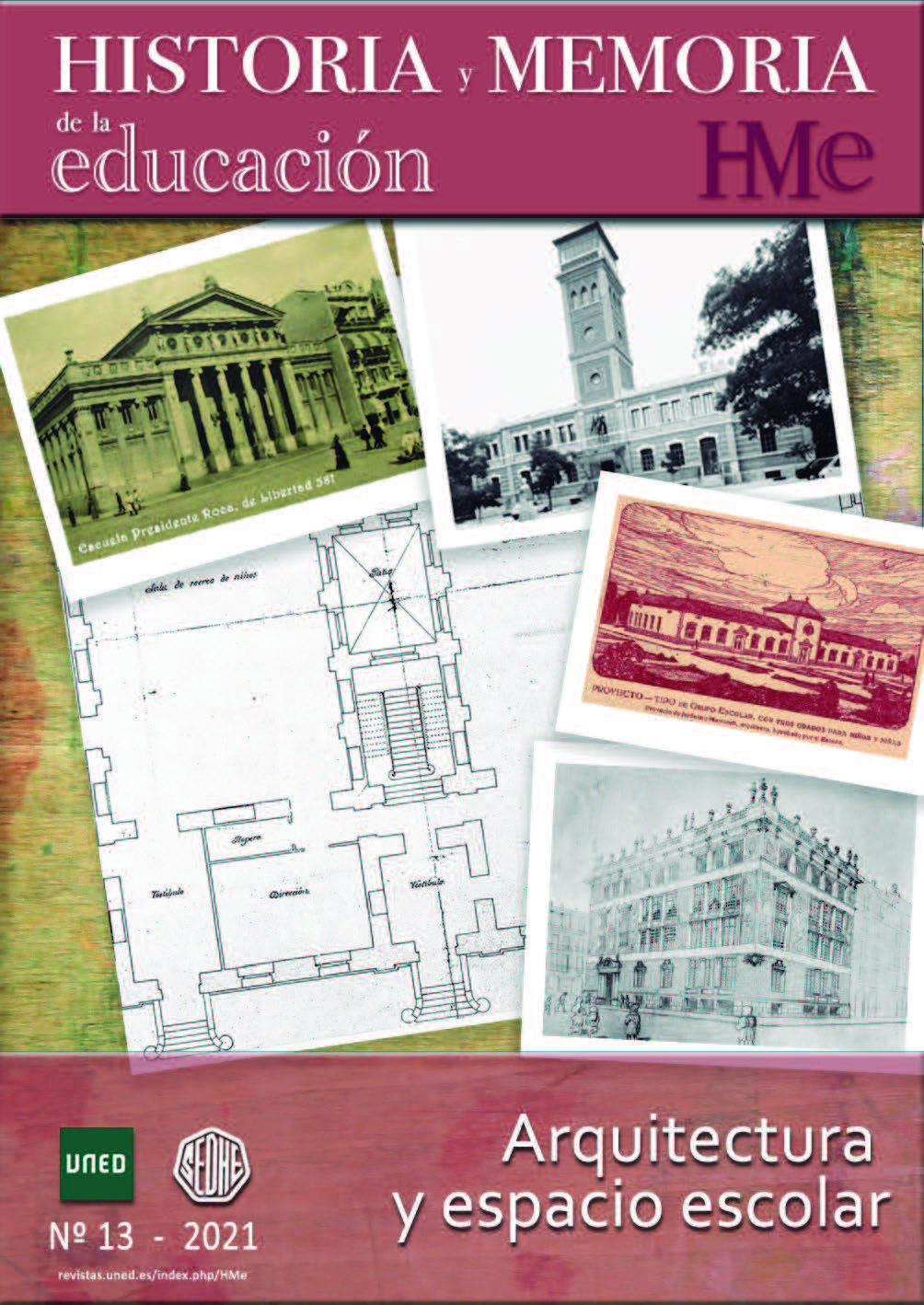 Downloads
How to Cite
Viñao Frago, A. (2020). Of networks, hierarchies and conspiracies, or how a historic neoconservative bestseller is made. Historia Y Memoria De La Educación, (13), 699–724. https://doi.org/10.5944/hme.13.2021.28462
License
Authors who publish in Historia y Memoria de la Educación agree to the following terms:
Authors retain copyright and grant the journal right of first publication with the work simultaneously licensed under a Creative Commons Attribution License that allows others to share the work with an acknowledgement of the work's authorship and initial publication in this journal.
Authors are able to enter into separate, additional contractual arrangements for the non-exclusive distribution of the journal's published version of the work (e.g., post it to an institutional repository or publish it in a book), with an acknowledgement of its initial publication in this journal.
Authors are permitted and encouraged to post their work online (e.g., in institutional repositories or on their website) prior to and during the submission process, as it can lead to productive exchanges, as well as earlier and greater citation of published work (See The Effect of Open Access).