Days of Intense Emotion. On the Enthusiam and its Owners
Keywords:
Spanish Second Republic, Spanish Civil War, Pedagogical Missions in Spain, Religious persecution, Spanish political Transition
Abstract
The article analyzes the struggle between different uses of emotional rhetoric applied to the dissemination and maintenance of opposing ideological models in two moments in the history of Spain: the Second Republic and the Civil War, on one hand, and the beginning of the second millennium, on the other. The excitement arising from artistic phenomena —what we might call «secular fervor»— and religious phenomena, while they may emerge from the same sources, serve different causes and, therefore, are the engine of social and cultural transformations that, with different degrees of success, have continued for nearly a century.
Downloads
Download data is not yet available.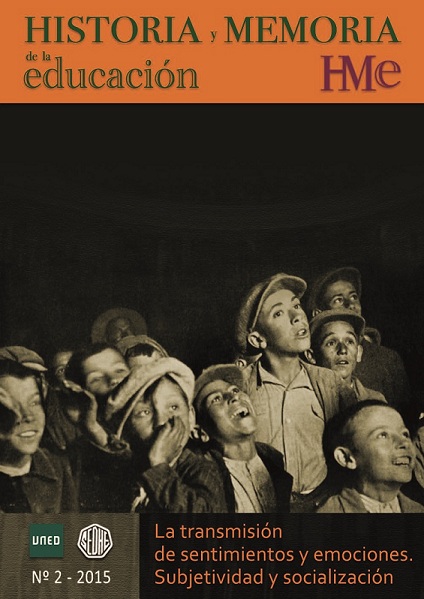 Downloads
How to Cite
García Alonso, M. (2015). Days of Intense Emotion. On the Enthusiam and its Owners. Historia Y Memoria De La Educación, (2), 73–96. https://doi.org/10.5944/hme.2.2015.14368