El razonamiento de los adolescentes para gestionar las noticias falsas
Palabras clave:
noticias falsas, argumentación, sesgo de confirmación, uso de evidencia, contraargumentación, réplica, educación secundaria
Resumen
El objetivo principal del presente estudio fue analizar la capacidad crítica de los adolescentes respecto de la información científica procedente de las redes sociales. Para ello, se analizó la calidad de la argumentación escrita de 95 alumnos de 3º de la ESO, dirigida a justificar su grado de acuerdo y su grado de credibilidad con respecto a una noticia falsa. El diseño incluye una variable dependiente (competencia argumentativa), dos variables independientes (grado de acuerdo, grado de credibilidad) y una covariable (comprensión lectora). Se encontró una correlación significativa entre acuerdo y credibilidad. Asimismo, el grado de credibilidad disminuye significativamente a medida que aumenta la comprensión lectora. Se observó mayor calidad argumentativa en aquellos estudiantes que se posicionaron en contra de la tesis de la noticia falsa y de aquellos que no la creyeron, en comparación con aquellos que estuvieron de acuerdo y la creyeron. Nuestros datos también confirman resultados previos sobre el sesgo de confirmación, según el cual tendemos a aceptar acríticamente información que confirma nuestras creencias previas. Por otro lado, el 83% de quienes no creyeron el contenido de la noticia consultarían un texto extra, frente al 62.5% de los que estuvieron de acuerdo. Estos resultados urgen a implementar pautas educativas para ayudar a los estudiantes a desarrollar habilidades críticas para manejar las noticias falsas.
Descargas
Los datos de descargas todavía no están disponibles.
Citas
Barrio-Cantalejo, I. M., Simón-Lorda, P., Melguizo, M., Escalona, I., Marijuán, M.I., & Hernando, P. (2008). Validación de la Escala INFLESZ para evaluar la legibilidad de los textos dirigidos a pacientes. Anales del Sistema Sanitario de Navarra, 31(2), 135-152. https://bit.ly/3uquFLi
Barzilai, S., & Chinn, C. A. (2020). A review of educational responses to the "post-truth" condition: Four lenses on "post-truth" problems. Educational Psychologist, 55(3), 107–119. https://doi.org/10.1080/00461520.2020.1786388
Buckingham, D. (2019). Teaching media in a 'post-truth' age: fake news, media bias and the challenge for media/digital literacy education. Culture & Education, 31(2), 213-231. https://doi.org/10.1080/11356405.2019.1603814
Carrasco, L. (2021, May 8th). El 54% de los estudiantes no sabe identificar 'fake news': un centenar de catedráticos plantea llevar a las aulas la lucha contra la desinformación. Info Libre. https://bit.ly/3LgNEi1
Cheng, C. H., Bråten, I., Yang, F. Y., & Brandmo, C. (2021). Investigating structural relationships among upper-secondary school students' beliefs about knowledge, justification for knowing, and internet-specific justification in the domain of science. Journal of Research in Science Teaching, 58, 980–1009. https://doi.org/10.1002/tea.21689
Forte, A. & Bruckman, A. (2008). Learning information literacy in the age of Wikipedia. In Peters, V. L., Slotta, J. D., Forte, A., Bruckman, A. S., Lee, J. J., Gaydos, M., Hoadley, C., & Clarke, J. (Eds.) Proceedings of the 8th International Conference of the Learning Sciences (pp. 237-244). Utrecht, Netherlands. https://bit.ly/3IECrpR
Garcia-Mila, M., Pérez-Echeverria, M.P., Postigo, Y., Marti, E. Villarroel, C., & Gabucio, F. (2016). Nuclear power plants? Yes or no? Thank you! The argumentative use of tables and graphs / ¿Centrales nucleares? ¿Sí o no? ¡Gracias! El uso argumentativo de tablas y gráficas. Infancia y Aprendizaje, 16(1), 187-218. https://doi.org/10.1080/02103702.2015.1111605
Gasser, U., Cortesi, S., Malik, M., & Lee, A. (2012). Youth and digital media: From credibility to information quality. Berkman Center Research Publication, (1). https://doi.org/10.2139/ssrn.2005272
Goldman, S. R., Braasch, J. L. G., Wiley, J., Graesser, A. C., & Brodowinska, K. (2012). Comprehending and learning from Internet sources: processing patterns of better and poorer learners. Reading Research Quarterly, 47(4), 356-381.
Grossman, P., Hammerness, K., & McDonald, M. (2009). Redefining teaching, re‐ imagining teacher education. Teachers and Teaching, 15(2), 273-289. https://doi.org/10.1080/13540600902875340
Henderson, J. B., MacPherson, A., Osborne, J., & Wild, A. (2015). Beyond construction: Five arguments for the role and value of critique in learning science. International Journal of Science Education, 37(10), 1668-1697. https://doi.org/10.1080/09500693.2015.1043598
International Federation of Library Associations and Institutions (2017). How To Spot Fake News [Infographic]. IFLA. https://repository.ifla.org/handle/123456789/167
Kendeou, P., Robinson, D. H., & McCrudden, M. T. (Eds.). (2019). Misinformation and fake news in education. IAP.
Kiili, C., Donald, J. L., Marttunen, M, Hautala J., & Leppänen, P. H. T. (2018). Exploring early adolescents' evaluation of academic and commercial online resources related to health. Reading and Writing, 31(2), 533-557. https://doi.org/10.1007/s11145-017-9797-2
Klaczynski, P. A., & Gordon, D. H. (1996). Everyday statistical reasoning during adolescence and young adulthood: Motivational, general ability, and developmental influences. Child Development, 67(6), 2873-2891. https://doi.org/10.2307/1131757
Kuhn, D. (1991). The skills of argument. Cambridge University Press.
Kuhn, D. (2005). Education for thinking. Harvard University Press.
Kuhn, D. (2019). Critical thinking as discourse. Human Development, 62(3),146-164. https://doi.org/10.1159/000500171
Lazer, D.M. J., Baum, M.A. Benkler, Y., Berinsky, A.J. Greenhill, K.M. Menczer, F., Metzger, M.J., Nyhan, B., Pennycook, G., Rothschild, D., Schudson, SM., Sloman, S.A., Sunstein, C. R., Thorson, E.A., Watts, D. J., & Zittrain, J. L. (2018). The science of fakenews. Science 09, 359(6380), 1094-1096.
McCrudden, M. T. (2019). Attempting to reduce misinformation and other inaccuracies in education. eEn P. Kendeou, D. H. Robinson, & M. T. McCrudden (Eds.) Misinformation and fake news in education (pp. 305-317). IAP.
Macedo‐Rouet, M., Potocki, A., Scharrer, L., Ros, C., Stadtler, M., Salmerón, L., & Rouet, J. F. (2019). How good is this page? Benefits and limits of prompting on adolescents' evaluation of web information quality. Reading Research Quarterly, 54(3), 299-321. https://doi.org/10.1002/rrq.241
Miralda-Banda, A., Garcia-Mila, M., & Felton, M. (2021). Concept of evidence and the quality of evidence‑based reasoning in elementary students. Topoi, 40, 359–372. https://doi.org/10.1007/s11245-019-09685-y
Moran, P. (2020). Social media: A pandemic of misinformation. The American Journal of Medicine, 133(11), 1247–1248. https://doi.org/10.1016/j.amjmed.2020.05.021
Nadal, E., Miras, M., Castells, N., & Paz, S. D. L. (2021). Intervención en escritura de síntesis a partir de fuentes: Impacto de la comprensión. Revista Mexicana de Investigación Educativa, 26(88), 95-122. http://www.scielo.org.mx/pdf/rmie/v26n88/1405-6666-rmie-26-88-95.pdf
Nickerson, R. S. (1998). Confirmation bias: A ubiquitous phenomenon in many guises. Review of General Psychology, 2(2), 175-220. https://doi.org/10.1037/1089-2680.2.2.175
Parra-Valero, P., & Oliveira, L. (2018). Fake news: una revisión sistemática de la literatura/ Fake news: a systematic review of the literature. (OBS*) Observatorio: Special Issue, 54-78.
Sperber, D., Clément, F., Heintz, C., Mascaro, O., Mercier, H., Origgi, G., & Wilson, D. (2010). Epistemic vigilance. Mind & Language, 25(4), 359-393. https://doi.org/10.1111/j.1468-0017.2010.01394.x
Taber, C., & Lodge, M. (2012). Motivated skepticism in the evaluation of political beliefs. Critical Review: A Journal of Politics and Society, 24(2), 157-184. https://doi.org/10.1080/08913811.2012.711019
Tseng, A. S. (2018). Students and evaluation of web-based misinformation about vaccination: critical reading or passive acceptance of claims? International Journal of Science Education, 8(3), 250-265. https://doi.org/10.1080/21548455.2018.1479800
Tseng, S., & Fogg, B. J. (1999). Credibility and computing technology. Communications of the ACM, 42(5), 39-44. https://doi.org/10.1145/301353.301402
Toulmin, S. (1958). The uses of argument. Cambridge University Press.
Vidal-Abarca, E., Gilabert, R., Martínez, T., Sellés, P., Abad, N., & Ferrer, C. (2007). Test de Estrategias de Comprensión [Test of comprehension strategies]. Instituto Calasanz de Ciencias de la Educación.
Villarroel, C., Felton, M., & Garcia-Mila, M. (2016). Arguing against confirmation bias: The effect of argumentative discourse goals on the use of disconfirming evidence in written argument. International Journal of Educational Research, 767-179. https://doi.org/10.1016/j.ijer.2016.06.009
Wineburg, S., McGrew, S., Breakstone, J., & Ortega, T. (2016). Evaluating information: The cornerstone of civic online reasoning. Stanford Digital Repository, 8. http://purl.stanford.edu/fv751yt5934
Yacoubian, H. A., & Khishfe, R. (2018). Argumentation, critical thinking, nature of science and socio scientific issues: a dialogue between two researchers. International Journal of Science Education, 40(7), 796-807. https://doi.org/10.1080/09500693.2018.1449986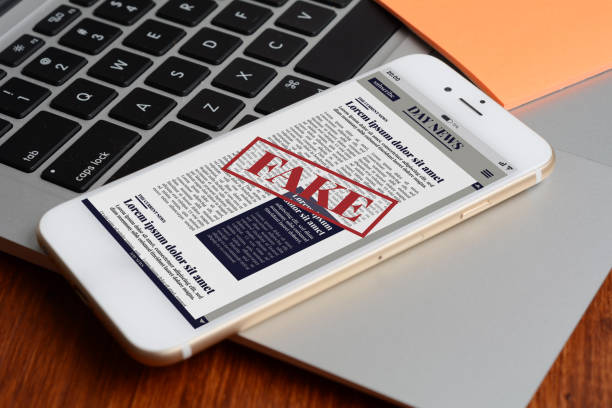 Descargas
Licencia
Esta obra está bajo una licencia internacional Creative Commons Atribución-NoComercial 4.0.