The Gentile reform (1923) and academic strategies of the University of Macerata between national science and development of the local economy
Keywords:
University, Education System, Italy, 20th Century
Agencies:
Universidad de Macerata
Abstract
This paper aims to examine the peculiar and significant innovations introduced by the University of Macerata in the aftermath of the Gentile reform on the educational syllabus and, in particular, in relation to the rise of a specific line of applied research having as its object the improvement of the agricultural economy and the formation of specialists in this field. In this regard, on the basis of the need to «promote any form of involvement and financial contribution» of the local authorities, resulting from its being among the universities of B type, i.e. those only partially supported by the State, the University Macerata was engaged in a work of rethinking of its role in the local and regional level. 
In 1925, for example, the University inaugurated a School of Accounting and Foreign Languages, which would have to become a real center of higher education for the new financial and accounting professions related to the development and modernization of the agricultural and manufacturing enterprises, as well as of the trade and credit activities in the region. The initiative promoted by the University Macerata two years later, in 1927, was even more articulate and ambitious with the establishment of the Graduate School in Agricultural Law and Agricultural Economics and Statistics. In the intentions of the leadership of the university, these two institutions had to go beyond the expansion and diversification of the educational syllabus, to represent the fundamental elements of a more comprehensive project. According to this, the University of Macerata was intended to be a real source of «highlevel professionals», and, at the same time, the laboratory for the formation of a new local ruling class, capable of leading not only the cultural, but also the «industrial, agricultural and commercial» growth of the entire region.
Downloads
Download data is not yet available.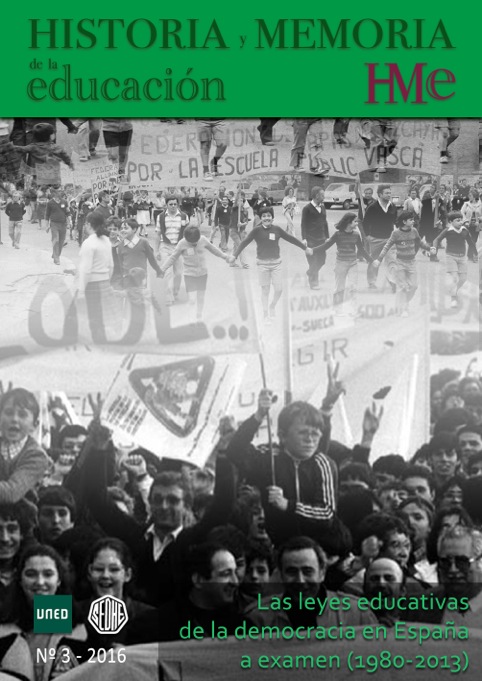 Downloads
How to Cite
Pomante, Sani, L. R. (2015). The Gentile reform (1923) and academic strategies of the University of Macerata between national science and development of the local economy. Historia Y Memoria De La Educación, (3), 259–277. https://doi.org/10.5944/hme.3.2016.13875
Section
Historical Researches