Reflections on forty years of education in Spain, or the irresistible attraction of laws
Keywords:
Socialdemocracy, Neoliberalism, Neoconservatism, Education policies, Consensus, Dissent
Abstract
In almost forty years of democracy, educational policy in Spain has given
rise to a phenomenon that has produced effects quite the opposite from those
that were sought, with an excess of educational laws resulting in remarkable
and constant legislative instability. This paper analyses the underlying reasons
for this phenomenon, particularly the policies of the two major national parties
and the embodiment in education laws of their systemic models of education,
models which clearly bear the stamp of their respective ideologies. This has inevitably
led to legislative reforms when the electorate has voted for a change of
government. This analysis points to the need for a new consensus on education
to ensure the effective implementation of the reforms launched by these laws.
Downloads
Download data is not yet available.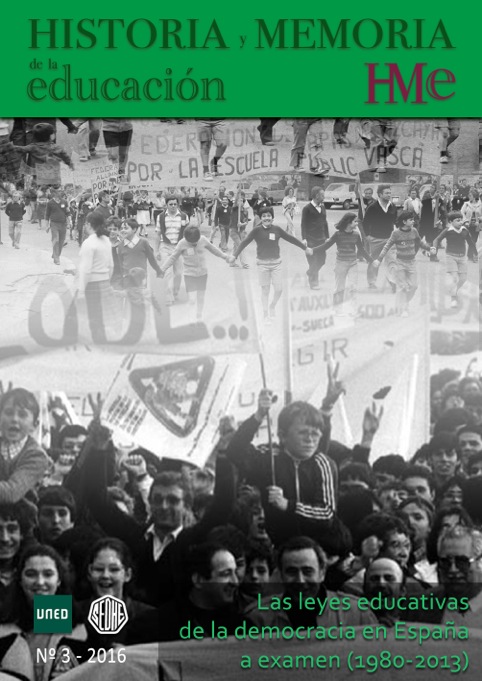 Downloads
How to Cite
Puelles Benítez, M. (2015). Reflections on forty years of education in Spain, or the irresistible attraction of laws. Historia Y Memoria De La Educación, (3), 15–44. https://doi.org/10.5944/hme.3.2016.14760