Santiago Luzuriaga and his nobelas-komedias works in the archival holdings and bibliographic collections of Patrimonio Nacional
Keywords:
Santiago Luzuriaga y Odria, biographies, phonetic spelling, Patrimonio Nacional, Lorenzo Luzuriaga Medina
Abstract
This paper presents the biography of Santiago Luzuriaga y Odria (1828-1904), a teacher from Navarre (Spain), who enjoyed a long professional career and was the father of the Spanish pedagogue Lorenzo Luzuriaga. Santiago Luzuriaga was the author of singular works, which he called nobelas-komedias, written after the Spanish Government agreed to start paying teachers' salaries beginning in 1901. The Archivo General de Palacio (General Archive of the Royal Palace of Madrid) and the Real Biblioteca (Spanish Royal Library) preserve some of these nobelas-komedias, which feature the peculiarity of being written with a phonetic spelling. The author argued for the necessary transformation of writing for the purpose of achieving a greater economy of language. Finally, the paper includes a copy of El ermano del alkalde dedicated to King Alfonso XIII of Spain, which is currently in the Real Biblioteca.
Downloads
Download data is not yet available.
References
Asensio Rubio, Francisco. «La enseñanza en Valdepeñas: 1900-1939». En 3er ciclo de conferencias: Valdepeñas y su historia, Matías Barchino Pérez et al, 89-232. Valdepeñas: Ayuntamiento de Valdepeñas, 2008.
Barreiro, Herminio. «Lorenzo Luzuriaga: una biografía truncada (1889-1959)». Sarmiento, 15 (2011): 181-190.
Bello, Luis. «Corzos y niños en El Pardo». En Viaje por las escuelas de Madrid, editado por Agustín Escolano, 98-101. Madrid: Consejería de Educación y Cultura, 1997.
Cañada, Facundo. Plano de Madrid y pueblos colindantes al empezar el siglo XX. Madrid: Mateu, 1900.
Domingo Malvadí, Arantxa. «Juegos con libros y libros de juegos en las bibliotecas de los infantes». En La fisonomía del libro medieval y moderno: entre la funcionalidad, la estética y la información, dir. Manuel José Pedraza Gracia, 517-529. Zaragoza: Prensas de la Universidad de Zaragoza, 2019.
«Don Lorenzo Luzuriaga», Negro sobre blanco: Boletín literario bibliográfico, 17 (1961): 1-2.
Escriche y Mieg, Tomás. Reforma de la ortografía castellana. Madrid: Manuel Ginés Hernández.
Quilis Merín, Mercedes. «La presencia de los neógrafos en la lexicografía del siglo XIX». En Gramma-Temas 3: España y Portugal en la tradición gramatical, eds. Marina A. Maquieira Rodríguez y María Dolores Martínez Gavilán, 267-293. León: Universidad, 2008.
Rementería, Mariano de. Conferencias gramaticales sobre la lengua castellana, ó, Elementos esplanados de ella. Madrid: Imp. de Ferrer y Compañía, 1839.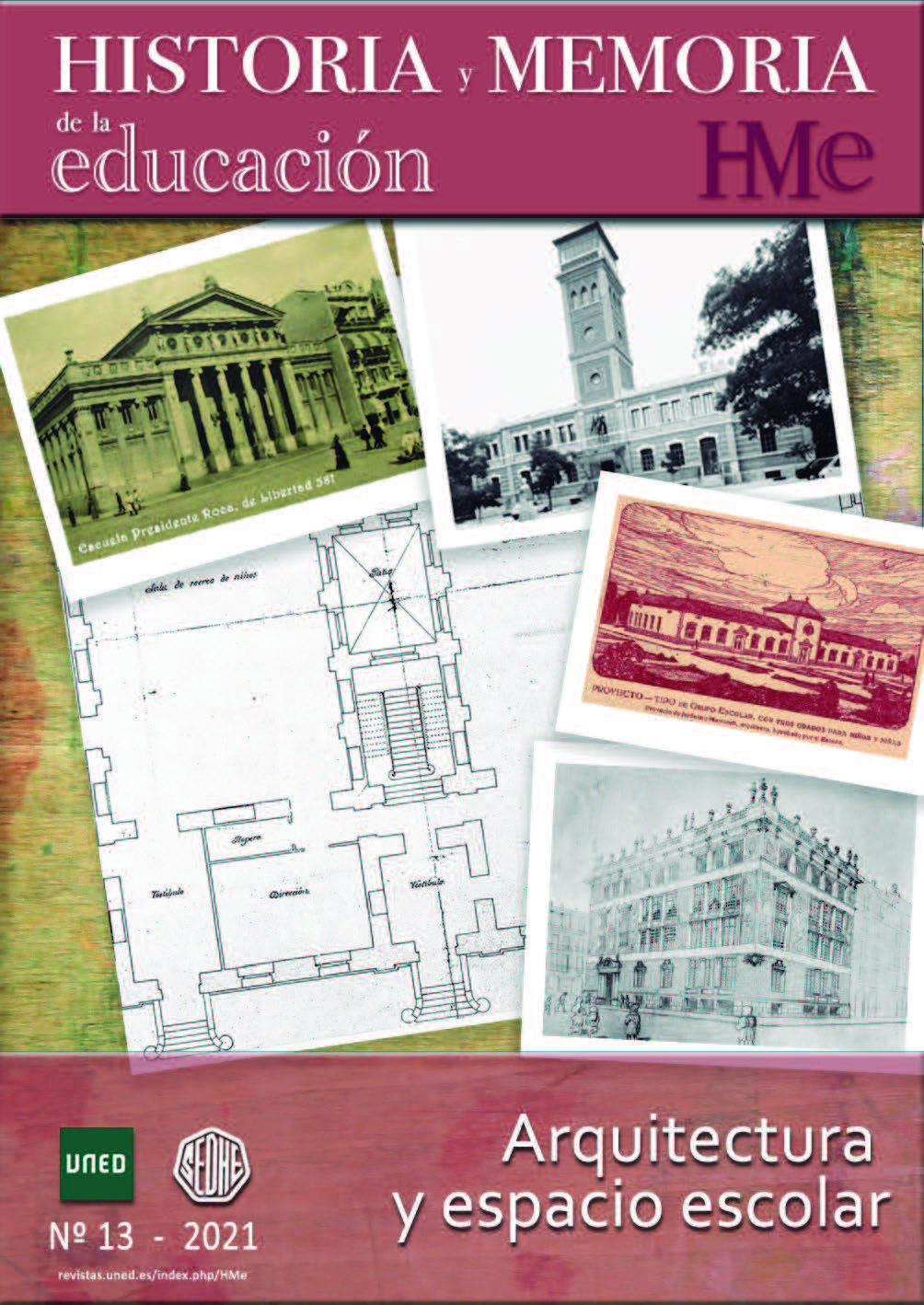 Downloads
How to Cite
Fernández Fernández, J. (2020). Santiago Luzuriaga and his nobelas-komedias works in the archival holdings and bibliographic collections of Patrimonio Nacional. Historia Y Memoria De La Educación, (13), 755–780. https://doi.org/10.5944/hme.13.2021.27315
Section
Projects, documents and sources