Interview with Jaume Carbonell Sebarroja
Keywords:
Education policy, Education system, Educational innovation, School autonomy, Teacher training
Abstract
Jaume Carbonell is a renowned educator, journalist, and university lecturer. He was also the editor and director of the journal Cuadernos de Pedagogía for almost four decades before retiring from this position in 2012. In this interview, we seek to explore his personal and professional career as an analyst and prominent actor in the panorama of contemporary education in Spain. The text analyzes the main topics of the current educational agenda as well as the scope of the reforms undertaken in the Spanish educational system. Its achievements, setbacks and contradictions are all discussed. The interview then goes on to explore the challenges and opportunities relating to the capacities of different education agents to implement profound and sustainable innovations
Downloads
Download data is not yet available.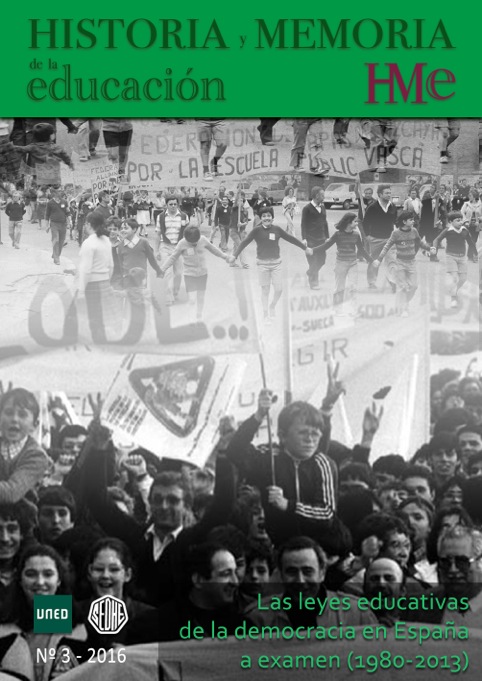 Downloads
How to Cite
Tort Bardolet, A., & Costa Rico, A. (2016). Interview with Jaume Carbonell Sebarroja. Historia Y Memoria De La Educación, (3), 321–354. https://doi.org/10.5944/hme.3.2016.15893