Negotiating censorship in the postwar spanish novel divorce and civil marriage in Elena Quiroga's algo pasa en la calle (1954)
Palabras clave:
Censura, divorcio, Elena Quiroga
Agencias Financiadoras:
Victoria University of Wellington, Nueva Zelanda
Resumen
n recent years, the postwar Spanish novel has received
relatively little critical attention, with much scholarship focusing instead on
more contemporary works that deal with the Civil War and its legacy. My
argument in this article is premised on the notion that works produced in
1950s and 1960s Spain merit renewed scholarly attention and a fresh critical
approach. I focus my discussion on the works of novelist Elena Quiroga,
whose works have been the focus of little scholarly attention and are
generally not well-known by the reading public. My discussion considers the
reasons for this neglect of Quiroga and her works, examining her narrative
style and her treatment of highly contentious issues in her works, despite
the strict censorship regime in place in postwar Spain. My analysis centres
on Algo pasa en la calle, Quiroga's most experimental novel of the 1950s in
terms of technique, and also the most daring in terms of social criticism. I
examine the author's representation of the contentious issue of divorce and
civil marriage, and her subversion of the gendered identities prescribed in
Franco's Spain.
Descargas
Los datos de descargas todavía no están disponibles.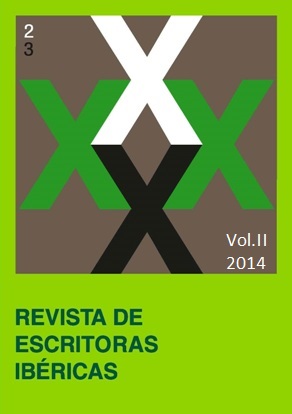 Descargas
Cómo citar
Leggott, S. (2014). Negotiating censorship in the postwar spanish novel divorce and civil marriage in Elena Quiroga's algo pasa en la calle (1954). Revista De Escritoras Ibéricas, 2, 121–144. https://doi.org/10.5944/rei.vol.2.2014.12949