Performance of graduates in the Internship in Clinical Psychology entrance exams
Keywords:
spanish universities, impact of education, academic achievement, university studies, Internship in Clinical Psychology, social responsibility
Abstract
The university degree in Psychology is one of the most popular among prospective university students. As a result, Spanish public and private universities have increased the amount of places and the number of university graduates in Psychology. Access to the National Health System is one professional possibil­ity for these graduates. Applicants must pass an exam to obtain an Internship in Clinical Psychology at the National Health System. This paper analyses the graduate's exam performance during the period 2013-2016, and also possible differences depending on the size or the ownership of their universities of origin. The objectivity of the national call makes it possible to evaluate the educational and labor impact of universities in society. This perspective incorpo­rates a social dimension to the accountability ap­proach.
Downloads
Download data is not yet available.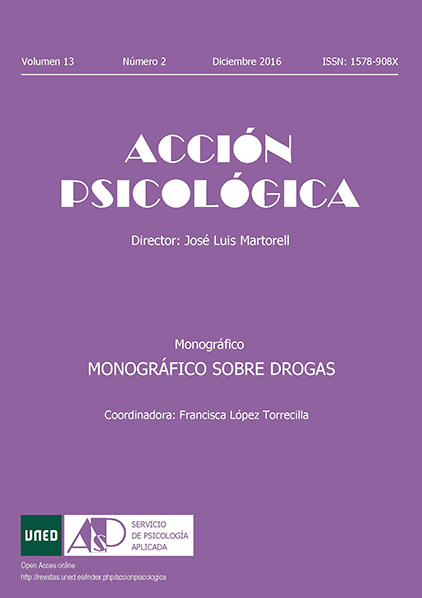 How to Cite
Expósito-Casas, E., González-Benito, A., López-Martín, E., & Moreno-Pulido, A. (2016). Performance of graduates in the Internship in Clinical Psychology entrance exams. Acción Psicológica, 13(1), 145–158. https://doi.org/10.5944/ap.13.1.17429
Section
Artículos de temática libre [Selection of articles]