Facials answers to tobacco warning images
Keywords:
anti-tobacco health warnings, motivation, emotion
Abstract
In 2003, the European Commission proposed a series of visual warnings to be included on the packaging of tobacco, with the target of motivating smokers to quit and promoting negative attitudes toward tobacco. The aim of this study was to evaluate the impact of health warnings by self-report and psychophysiological measures. Fifty healthy subjects (19-23 years) visualized thirty-six images of different emotional content and twenty-four from the bank of preventative images of the European Commission. The electrical activity of the zygomatic major and corrugator muscles was recorded while subjects were visualizing these images. Participants evaluated the images in the dimensions of pleasantness and activation. The results show a major corrugator muscle electrical activity before the presentation of unpleasant images compared with unpleasant warnings on the packages of tobacco. These results suggest that preventive campaign could benefit from more shocking preventive images, promoting activation avoidant / defensive motivational system
Downloads
Download data is not yet available.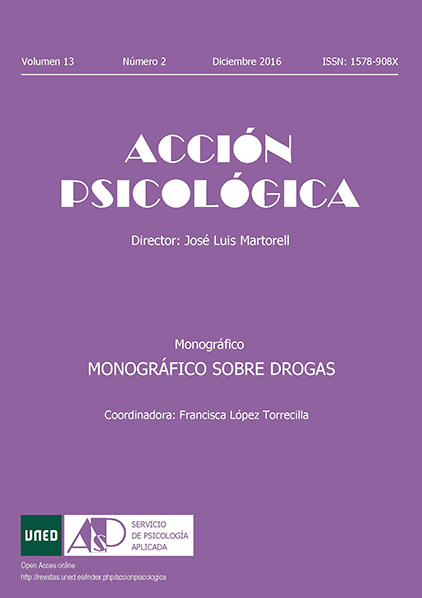 Downloads
How to Cite
Muñoz, M. Ángel, Gantiva, C., & Ciria, L. F. (2016). Facials answers to tobacco warning images. Acción Psicológica, 13(1), 21–30. https://doi.org/10.5944/ap.13.1.17414
Section
Artículos del monográfico [Monograph´s articles]