Concerning Systematic Desensitization. An overcomed or renowned technique?
Keywords:
systematic desensitization, exposition, anxiety
Abstract
This paper constitutes a reflection about the pioneer Systematic Desensitization (SD), which bases seem to have been assumed by more popular procedures. Al­though SD fell into oblivion; its foundations remain as part of new approaches such as the Relational Frame Theory or mindfulness and targets a wide range of disor­ders besides specific phobias. Theoretically speaking and in comparison, with other exposition techniques, SD contributes in a better way to the reduction of anxiety by: relaxation, calibration of the exposures and a long-lasting learning of an alternative response within a varied sti­mulating context that favors generalization process. Mo­reover, SD is better accepted by patients and is a flexible procedure with consolidated bases. These serve as suffi­cient arguments to revalue this technique.
Downloads
Download data is not yet available.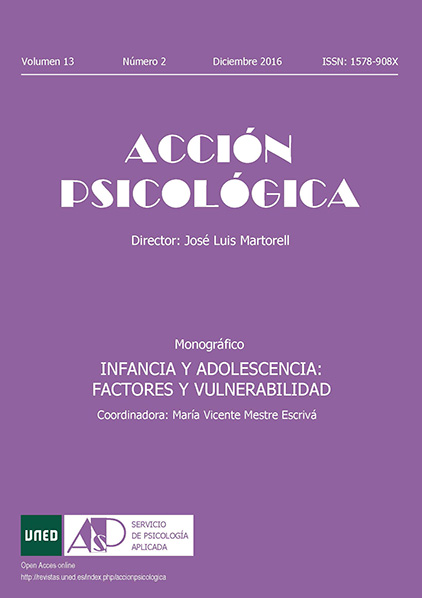 How to Cite
Vallejo-Slocker, L., & Vallejo, M. A. (2016). Concerning Systematic Desensitization. An overcomed or renowned technique?. Acción Psicológica, 13(2), 157–168. https://doi.org/10.5944/ap.13.2.16539
Section
Artículos de temática libre [Selection of articles]
License
Accion Psicologica is published under Creative Commons Attribution-Non Commercial (CC BY-NC). The opinions and contents of the articles published in Acción Psicológica are responsibility of the authors and do not compromise the scientific and political opinion of the journal. Authors are also responsible for providing copies of the raw data, ratings, and, in general, relevant experimental material to interested readers.