Computer-based synaesthesia and the design of complex methods to approach multimodal realities of dance and music through technology. An interview with Alexander R. Jensenius, Deputy-Director of the RITMO Centre of Excellence of the University of Oslo
Palabras clave:
Embodiment, Interdisciplinary research methods, technology, intangible cultural heritage, dance.
Agencias Financiadoras:
RITMO Centre of the University of Oslo. Norwegian University of Science and Technology and the ERASMUS organization for financing a research visit through the CHOREOMUNDUS program.
Resumen
After producing ground-breaking computer-based tools to advance the study of human movement, such as the video-visualization techniques contained in the Musical-Gestures Toolbox, Alexander Refsum Jensenius has con-tinued to find more creative and analytical possibilities to intersect our understandings of music and dance. In the current context of technology-assisted misappropriation of tradi-tional songs and dances, I interviewed the Deputy Director of the RITMO Centre on how we might revert the link between new technol-ogies and intangible cultural heritage for the benefit of legitimate bearers.
Furthermore, in this interview, Alexander out-lines the embodied and interdisciplinary ap-proach towards music that has grounded the course of his career but even more interesting-ly, he offers insights about the future of expe-riencing dance through technology and the possibility of dancing robots.
Descargas
Los datos de descargas todavía no están disponibles.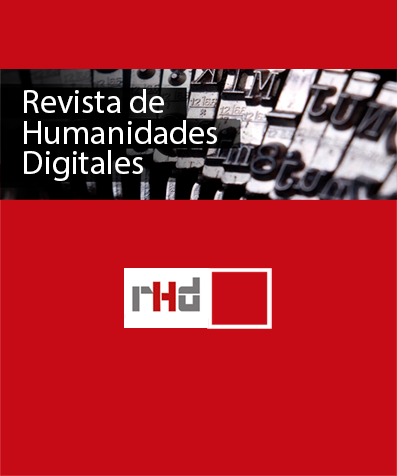 Descargas
Cómo citar
Poveda Yánez, J. (2020). Computer-based synaesthesia and the design of complex methods to approach multimodal realities of dance and music through technology. An interview with Alexander R. Jensenius, Deputy-Director of the RITMO Centre of Excellence of the University of Oslo. Revista De Humanidades Digitales, 5, 211–216. https://doi.org/10.5944/rhd.vol.5.2020.27029