Opening up traditional cultural knowledge by means of European infrastructures: the examples of exploreAT! & EGI Engage
Palabras clave:
Digital Humanities, European infrastructures, cultural diversity, multidisciplinary collaboration, Cloud infrastructure
Agencias Financiadoras:
EGI-Engage H2020 project (Grant number 654142), COST Action IS 1305 "ENeL", Nationalstiftung für Forschung, Technologie und Entwicklung (Nationalstiftung FTE) at the Austrian Academy of Sciences
Resumen
The rapid development of new digital tools and infrastructures in recent years and their application to a variety of disciplines has transformed how we store, access and retrieve information available to us. This has also shaped the ways how knowledge in a diverse cultural context is presented, used and re-used. The exploreAT! project builds upon not only Austrian, but also European cultural identity from the aspect of language, in particular dialects. Unlike standard languages, dialects are in times of globalization under considerable threat of diminishing, and this ultimately poses a risk to the intangible record that is language and through which a history of tangible culture is expressed. In this paper we elaborate on the possibilities digital means and the infrastructure and services of the EGI-Engage project offer in revealing and giving access to unique traditional cultural knowledge contained in a non-standard language resource on the example of the Bavarian dialects in Austria (DBÖ). Digital tools and services allow our heterogeneous corpus of data to be virtually exploited and preserved. The flexibility of the internet allow these data to become not only visible, but searchable and extractable. Through the digitization efforts, and use of European infrastructures the hidden cultural narratives within the data can be uncovered, enriched and shared for the benefit of knowledge society.
Descargas
Los datos de descargas todavía no están disponibles.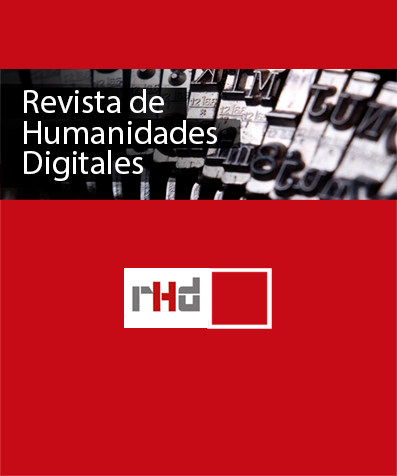 Descargas
Cómo citar
Dorn, A., Wandl-Vogt, E., Davidovic, D., & Barbera, R. (2019). Opening up traditional cultural knowledge by means of European infrastructures: the examples of exploreAT! & EGI Engage. Revista De Humanidades Digitales, 3. https://doi.org/10.5944/rhd.vol.3.2019.23188
Sección
Artículos Académicos