Training and written culture: the books of the land surveyor Francisco Falcón (1764)
Keywords:
private library, Murcia, 18th Century, land surveying, Francisco Falcón
Abstract
This article approaches the study of the private library of the Murcian land surveyor Francisco Falcón de los Reyes, from the first half of the eighteenth century, which constitutes a clear example of the relationship between education and written culture. From the data extracted from a postmortem inventory and the subsequent appraisal and partition of goods among the heirs, we carried out a quantitative and qualitative analysis of said library. First, the text provides a biographical profile of this geometer, a descendant of slaves (new Christians), and describes the formative precariousness of these professionals in their time. The quantitative analysis of the bibliographic collection and its comparison with other private collections from similar socioeconomic fields indicate the importance of this particular collection. The qualitative study of authors and titles shows, on one hand, the high degree of mathematical training of the subject, who is shown to be a recipient of the fundamentally Valencian pre-illustrated reformist scientific mainstream, and, on the other hand, the purpose with which those books were incorporated into the funds of the collection. Together with the library, which we could call professional, due to its scientific nature, the inventoried religious matter in the form of printed documents makes up another interesting part of the collection, one of a catechetical nature in its various formative levels
Downloads
Download data is not yet available.
References
Arias de Saavedra, Inmaculada. «Libros, lectores y bibliotecas privadas en la España del siglo XVIII». Chronica nova 35 (2009): 15-61.
Azanza López, José. «La biblioteca de Juan de Larrea, maestro de obras del siglo XVIII». Príncipe de Viana 211 (1997): 295-328.
Faus Prieto, Alfredo. Mapistes. Cartografía i agrimensura a la València del segle XVIII. Valencia: Edicions Alfons el Magnànim; Generalitat Valenciana, 1995.
Faus Prieto, Alfredo. «El ejercicio profesional de la agrimensura en la España del siglo XVIII: titilación académica y formación teórica de los peritos agrimensores». Llull 18 (1995): 425-440.
Faus Prieto, Alfredo. «Inquisidor, poeta y geógrafo. José Vicente del Olmo (Valencia, 1611-1696)». Saitabi 62/63 (2012): 93-117.
García Cuadrado, Amparo. «Cesión del privilegio de impresión de libros doctrinales para el Reino de Murcia». Tejuelo, Revista de ANABAD-Murcia 9 (2009): 36-45.
García Cuadrado, Amparo. «Noticias sobre el impresor Felipe Teruel Martínez». Anales de Documentación 18 (2015). https://digitum.um.es/digitum/bitstream/10201/44071/1/ document%20%2848%29.pdf
García Cuadrado, Amparo. «Un francés entre los libreros murcianos del siglo XVIII. Revista General de Información y Documentación 25, no. 1 (2015): 141-155. https://doi.org/10.5209/rev_RGID.2015.v25.n1.48982
García Cuadrado, Amparo. «Entre el Barroco y la Ilustración: tres bibliotecas murcianas del Antiguo Régimen». Revista General de Información y Documentación 27, no. 2 (2017): 383-407. https://doi.org/10.5209/RGID.58210
Gil Saura, Yolanda. «Pedro Juan Laviesca de la Torre, un arquitecto itinerante en la España del siglo XVIII». Anuario del Departamento de Histona y Teoria del Arte 11 (1999): 169-183.
Giol y Soldevilla, Isidro. Tratado de Agrimensura. 3º ed. corr. y aum. Madrid, 1889.
Infantes, Víctor. «Las ausencias en los inventarios de libros y de bibliotecas». Bulletin Hispanique 99, no. 1 (1997): 292 283.
León Tello, Francisco José y Sanz Sanz, Mª Virginia. Estética y teoría de la arquitectura en los tratados españoles del siglo XVIII. Madrid: CS.I.C., 1994.
López Pérez, Miguel. «Los hijos de Paracelso». Studia Hermetica Journal 6, no. 2 (2016): 69-104. Disponible en: file:///C:/Users/Administrador/Downloads/Dialnet-LosHijosDeParacelso-5767151.pdf
Marín Cruz. Mª Dolores. «La Libertad y su Criada, la Esclavitud». Cuadernos de Historia del Derecho, vol. extr. (2010): 277-302.
Martínez Naveira, Antonio. Sobre la historia de las matemáticas en Valencia y en los países mediterráneos. Valencia: Universitat de València, 1998.
Navarro Brotons, Víctor. Disciplinas, saberes y prácticas: Filosofía natural, matemáticas y astronomía en la sociedad española de la época moderna. Valencia: Publicacions de la Universitat de València, 2014.
Peña Velasco, Concepción, de la. «La biblioteca de Martín Solera, un maestro de obras del siglo XVIII en Murcia». Imafronte 1 (1985): 73-86.
Peña Velasco, Concepción de la. El Puente Viejo de Murcia. Murcia: Universidad de Murcia, 2001.
Ramiro, Francisco José. «Alfabetización, lecturas y bibliotecas en la Granada del siglo XVIII». PhD diss., Universidad de Granada, 2017. Tesis en acceso abierto, https://dialnet.unirioja.es/servlet/tesis?codigo=147594
Rodríguez Vidal, Rafael. «Notas para una nómina de matemáticos españoles del siglo XVII». En El científico español ante su historia. La ciencia en España entre 1750-1850, coordinado por Santiago Garma Pons, 365-370. Madrid: Diputación Provincial, 1980.
Rodríguez G. de Ceballos, Alfonso. «Las Ordenanzas de Madrid, de don Teodoro Ardemans, y sus ideas sobre la Arquitectura». Revista de ideas estéticas 114 (1971): 3-22.
Taín Guzmán, Miguel. «El taller y la biblioteca del maestro de obras compostelano José de Seixas». Cuadernos de Estudios Gallegos 106 (1993/94): 263-275.
Torres Fontes, Juan. «Notas sobre dos cartas de Feijoo». En Amica Verba in honorem prof. Antonio Roldán Pérez, coordinado por Ricardo Escavy Zamora, vol. II, 995-1000. Murcia: Universidad de Murcia; Servicio de Publicaciones, 2005.
Viñao Frago, Antonio. «La historia de la alfabetización a través de las fuentes notariales. Aportaciones provisionales sobre el proceso de alfabetización en Murcia (1760-1860)». En Aproximación a la investigación histórica a través de la documentación notarial, compilado por Antonio Eiras Roel y otros, 31-35. Murcia: Universidad, 1985.
Ximeno, Vicente. Escritores Del Reyno De Valencia: Chronologicamente Ordenados, vol. 2. Valencia: Dolz, impresor del Santo Oficio, 1749.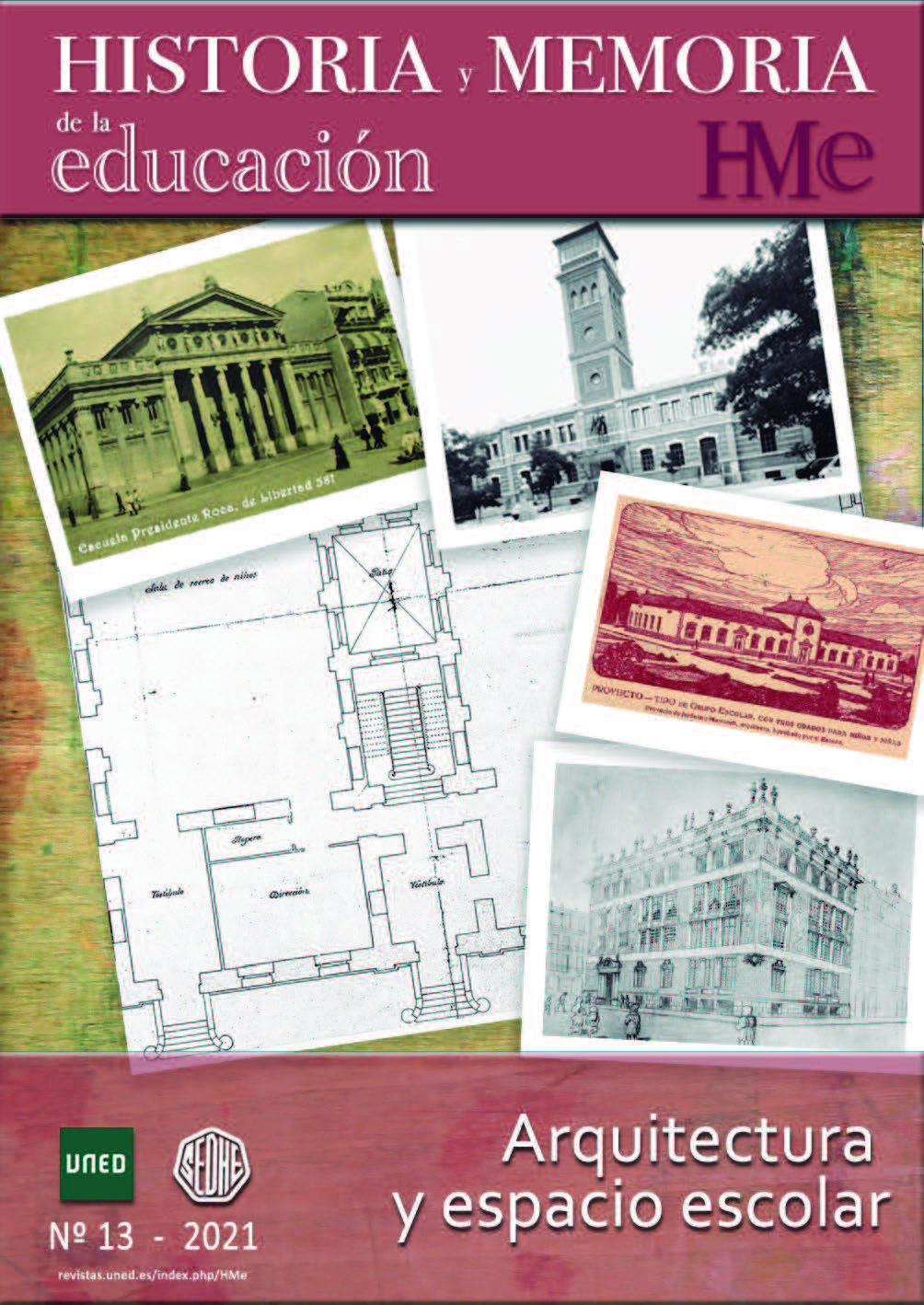 Downloads
How to Cite
García Cuadrado, A. (2020). Training and written culture: the books of the land surveyor Francisco Falcón (1764). Historia Y Memoria De La Educación, (13), 611–634. https://doi.org/10.5944/hme.13.2021.26110
Section
Historical Researches